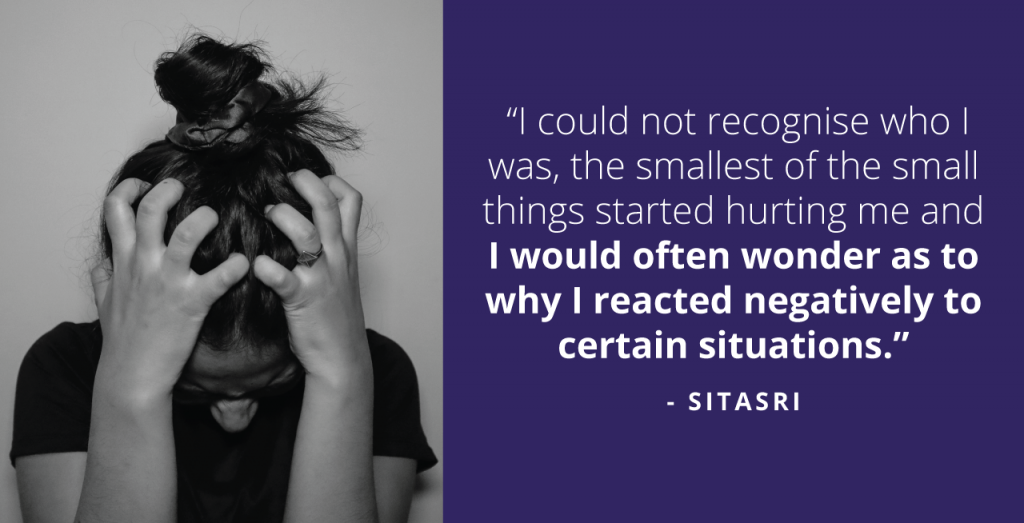 A die-hard Bengali, hailing from the suburbs of Kolkata, Sitasri De is a 27-yr-old multipotentialite. She used to be grown in a protecting surroundings and had a lovely youth coloured with literature, tradition and wealthy tune of West Bengal.
Her plethora of leisure pursuits comprises taking part in tools like guitar and ukulele, portray, observing films, studying books, and taking part in sports activities. Moreover, she has completed difference in classical tune for 7 years and has her personal weblog the place she frequently expresses her ideas on quite a lot of subjects. She is lately operating as a Pan India Operations Supervisor in her corporate.
She finished her education in her homeland, however after she were given married and shifted to Ahmedabad, she began going through language limitations in speaking with other people and started getting lured into the spirals of self-doubt and underconfidence.
Issues have been resurfacing after they shifted to Mumbai after marriage.
"I'm from a extremely protecting circle of relatives and a small the city the place everybody knew me as Mr. De's daughter and now not via my title. Once we moved to Mumbai, the cultural alternate and the brand new married existence started to switch my character."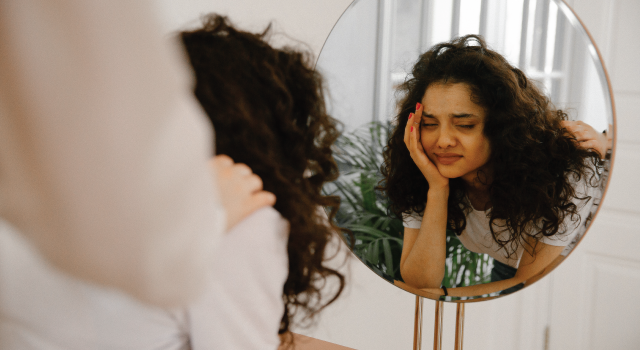 Another way an open ebook and an easy individual, Sitasri began working out the brand new circle of relatives dynamics and located herself limited to her area partitions. She were given in an instant married after her publish commencement and that didn't give her time to discover alternatives associated with her profession.
She used to be not able to excuse herself and depart the home on her phrases, being a social individual and not able to have interaction with other people outdoor began inflicting nervousness in her.
She loves to are living a fast moving existence and seeing her husband paintings began making her really feel jealous for now not having a role or a piece regimen.
She feared lacking out on issues and started strongly questioning as to the price of her marital courting.
"This lack of confidence used to be increase day-to-day and I used to be shedding myself as I didn't have another scope instead of the truth that I come from this state and married to this guy."
Her identification gave the impression of shadow that gave the impression increasingly more blurry as she stood and noticed her existence going via.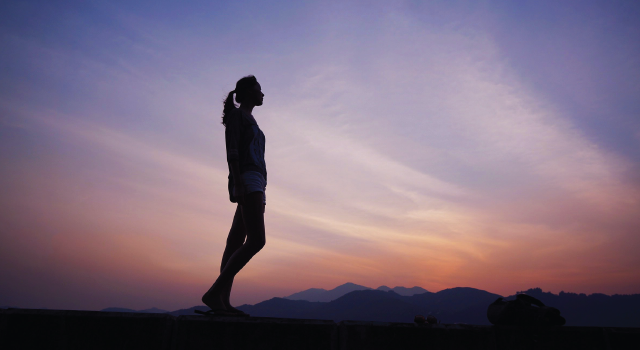 After arriving in Mumbai, Sitasri used to be made up our minds to shatter the undesirable ideas and become independent from from the negativity that used to be turning her into somebody she used to be hating. Her nervousness additionally gave delivery to a addiction the place she discovered herself cleansing excessively and protecting issues in the suitable order to deal with neatness to perfection.
The key tension consider her existence used to be the cultural alternate out of her marriage and along with that, the brand new surroundings of other people and social interactions with them. However, she may now not blame someone else as a result of she had made all the ones choices via herself.
"My nervousness used to be a parasite to my self-doubt, it used to be consuming my self assurance and making me susceptible. And after I did probably the most impossible factor I assumed I'd now not do, I realised I wished an intervention."
Sitasri reached out to YourDOST thru her corporate's affiliation and used to be able to talk transparently from day one. No stigmas round psychological well being counseling troubled her. She used to be afraid to inform her oldsters and pals about her classes, it used to be only as a result of she believed that the ones classes have been for her and no person else.
She used to be pleased with making an investment time in her psychological well being because the platform supplied chat and audio classes on the comfort of her house.
She were given hooked up together with her counselor, Bhrashvi Gada, and located herself to be extra comfy after the primary consultation.
"My counselor used to be very hot and inviting, she is a brilliant listener and has at all times inspired me to talk to my middle's content material. Possibly I hooked up together with her briefly as we're of the similar age crew."
Quite a few ways have been interested by her classes. Ranging from the most well liked methodology of journaling for channelising her insecure ideas and frustrations onto a paper and setting up her emotions after studying them.
She used to be additionally offered to quite a lot of respiring workout routines to ease her nervousness. The 5-4-3-2-1 methodology of activating her sensory organs in instances of panic assaults.
She used to be ready to apply those and began seeing certain adjustments in herself. Untidy issues don't hassle her as they did previous. She learnt to accept as true with other people and regained her momentum on making pals and going out in public on my own, began studying extra books and were given reconnected together with her outdated leisure pursuits.
"I thank my counsellor from the ground of my middle for being attentive to me together with her undivided consideration and facilitating my enlargement in the case of development my self assurance and identification."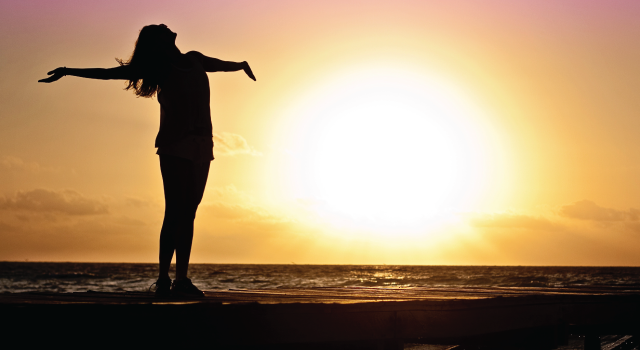 The adventure has observed extra downs than ups, however Sitasri is dedicated to bettering herself someday at a time.
She rated herself 3 out of five in the case of getting higher for she sees herself as a 'paintings in growth' and has a protracted approach to move. Together with her newly constructed self assurance, she is able to triumph over the demanding situations that existence will throw at her.
Sitasri's Warrior Guidelines:
1. Forestall fearing the judgement other people have in opposition to you, you might be liable for your individual happiness and enlargement.
2. Put your self first, as a result of no person else will.
3. Psychological well being problems are extra like a battle than a fight, don't lose hope, there's at all times gentle on the finish of this tunnel.
window.fbAsyncInit = function() { FB.init({ appId : '694343250666151', cookie : true, xfbml : true, version : 'v2.2' }); };
(function(d, s, id) { var js, fjs = d.getElementsByTagName(s)[0]; if (d.getElementById(id)) return; js = d.createElement(s); js.id = id; js.src = "https://connect.facebook.net/en_US/all.js"; fjs.parentNode.insertBefore(js, fjs); }(document, 'script', 'facebook-jssdk'));
function facebookLogin(event) {
FB.login(function(response) {
statusChangeCallback(response, event); }, { scope: 'public_profile,email' } ); }
function statusChangeCallback(response, event){
if (response.status === 'connected') { FB.api('/me', function(response) { console.log('Successful login for: ' + response.name); }); var base64 = "FB "+btoa( response.authResponse.userID + ":" + response.authResponse.accessToken ); ydLogin.loginThroughApp("facebook", base64, event);
} else if (response.status === 'not_authorized') {
console.log('Please log into this app.'); } else {
console.log('Please try again later. Some error occurred'); } }
(function() { var po = document.createElement('script'); po.type="text/javascript"; po.async = true; po.src="https://apis.google.com/js/client:plusone.js?onload=loadGoogleApp"; var s = document.getElementsByTagName('script')[0]; s.parentNode.insertBefore(po, s); })();
function loadGoogleApp(){
gapi.load('auth2', function(){
if( typeof auth2 == "https://yourdost.com/blog/2022/11/undefined"){ auth2 = gapi.auth2.init({ client_id: '814908618788-85i3vn1p9perd664ghvjv2ci13tms661.apps.googleusercontent.com', }); } attachSignin(document.getElementById('googleLogin'), "simple-login"); attachSignin(document.getElementById('EgoogleLogin'), "simple-login"); elements = document.getElementsByClassName("PdfgoogleLogin") jQuery.each(elements, function(index){
attachSignin(elements[index], "yes"); })
attachSignin(document.getElementById('MobPdfgoogleLogin'), "mob-yes"); }); } function attachSignin(element, isClicked) {
var self = this ; var post_id = ''; if(jQuery(element).parents(".download-wrap").length > 0){
post_id = element; } if(jQuery(element).parents().hasClass("mob-social-login")){
post_id = element; } if(isClicked == "simple-login"){ isClicked = element; } auth2.attachClickHandler(element, {}, function(googleUser) { window.googleInfo = googleUser ; var gUserID = googleUser.getBasicProfile().getId(); var gUserEmail = googleUser.getBasicProfile().getEmail(); var oauthToken = '';//googleUser.hg.access_token ; for( var key in window.googleInfo ){
if( typeof window.googleInfo[key].access_token != "https://yourdost.com/blog/2022/11/undefined" ) {
oauthToken = window.googleInfo[key].access_token; } } var base64 = 'GPLUS '+btoa( gUserID+"__"+gUserEmail + ":" + oauthToken ); ydLogin.loginThroughApp("google", base64, isClicked, post_id); }, function(error) {
console.log(JSON.stringify(error, undefined, 2)); } ); } function resizeImage(div) {
var img = jQuery(div); var divwidth = jQuery(div).parent().width(); var divheight = 0.5*divwidth; img.css({ 'width' : divwidth + 'px', 'height' : divheight + 'px' }) } function resizeFtImage(div) {
var img = jQuery(div); var divwidth = jQuery(div).parent().width(); var divheight = 0.7*100; if(jQuery(window).width() < 600){ divheight = 0.5*100; } img.css({ 'width' : 100 + '%', 'height' : divheight + '%' }) }



Supply hyperlink